David Roberts is D. Roberts Photography. David is a Louisiana native, but has lived in several Texas cities, Illinois, and North Carolina. He settled in East Tennessee in 1997, where he married Fran, an ER, RN (who was a childhood friend from Louisiana, who had also moved to Tennessee in the early 90's).
David has been a published photographer since high school, but has a college academic background in literature and philosophy. He was a motion picture projectionist and technician in Dallas for fifteen years, while also doing freelance videography and photography work during that same period.
Upon moving to Tennessee, he set up a small video production company which he ran with a business partner for eight years. For the last two years in business, the company expanded into web and print design, too. David did all of the photography work for both these, and when the company closed its doors at the end of 2004 because of his partner's need to move to the Nashville area, David began freelance web/print design work and photography.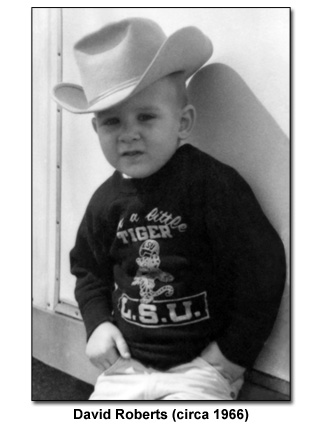 After a year of just freelance work, he also started work for Village Realty at Lake Tellico in Loudon, TN, where he was director of marketing media – handling web marketing, print advertising, sign creation, and portrait and home photography. It was during his two-year plus stint with Village Realty that he developed his proprietary HDRI photography techniques (see the Difference page) and garnered a valued reputation for his photography skills.
While still running the video production company, David started working with several Knoxville area realty companies, and those business relationships continue to this day. His combined time working within the realty industry is now over 14 years, so he has extensive first-hand knowledge of the needs of successful realtors and the requirements of effective real estate marketing, as well as a solid foundation of information of the workings of the real estate business in general. With over 2,000 homes (and counting) photographed and processed, David's experience in the East Tennessee real estate market is unsurpassed..
His basic business philosophy is stated clearly as, "Give the clients what they want and need, and always at a level of service that goes above and beyond what's expected."